We are committed to addressing the food crisis in New Mexico where 1 in 5 children go to bed hungry every night. By selling primarily to schools and food banks, our clients can improve the freshness and nutritional content of the meals they serve.
Presently, we produce 2,000 heads of lettuce, bok choi, spinach and culinary herbs every week year round. We are in the process of expanding our growing spaces sufficient to produce 4-6,000 heads per week.

Do you value fresh local food?

Produce grown aquaponically is highly nutritious and tastes great. Harvested the day it is delivered, it's the freshest food in town.

We can grow what you need
Is there a lettuce variety or a specialty herb you can't source. Virtually every plant can be grown aquaponically. Just let us know what you need, and we will try our best to get it to you.
Most plants take only 6 weeks to grow from seed to table, so give us a try!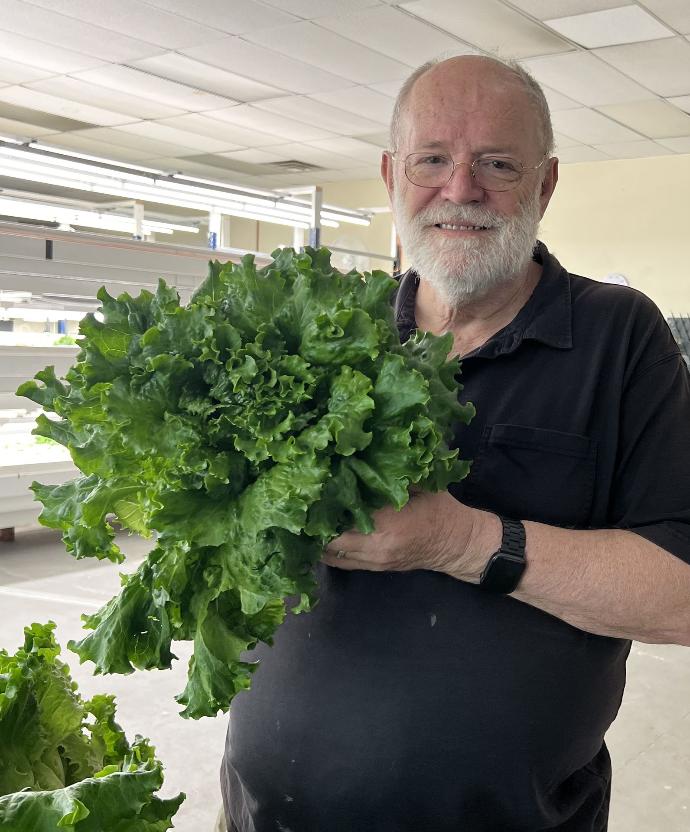 Less Water

Aquaponics uses approximately 95% less water than a conventional arable farm

Less Space

Our indoor farm occupies 0.1 acreas and produces as much food as a 4 acre rural arable farm

Freshness

We deliver 0-2 days after harvest making our product fresher and healthier than non-local produce.

Nutritious

Our plants grow in a natural ecosystem without chemical fertilizers or toxic pesticides. This ensures that they are the healthiest products.

12
tons sold since we opened

1,300+
tilapia and 5 goldfish

The lettuce is so tasty, I can make a salad without the dressing!

From start to finish, they were extremely professional, friendly, helpful and easy to do business with. Very happy with the experience and the company.
Positive energy, great team spirit, hard workers and awesome people! I warmly recommend them!