When designing Desert Verde Farm's initial build, I felt it important to stage our production capacity. After all, we had not established a market for a hypothetical product, Could we grow successfully? Would aquaponics work in an indoor facility? Who was going to buy our food?
Consequently, I decided to construct the growing troughs to fill approximately one third of the available space, optimize production, and develop a customer base. My calculations showed that at those production levels we could break even.
After two years, we reached that milestone. Increased production was needed to survive and to meet the growing need for fresh food in the community. All our customers wanted more product and so we were ready to look for external funding to build our growing capacity to the limit of our warehouse space.
Recently, we were pleased and honored to receive a grant from the New Mexico Economic Department's Healthy Food Financing Plan. This money will allow us to add additional growing racks and upgrade some of our environmental controls.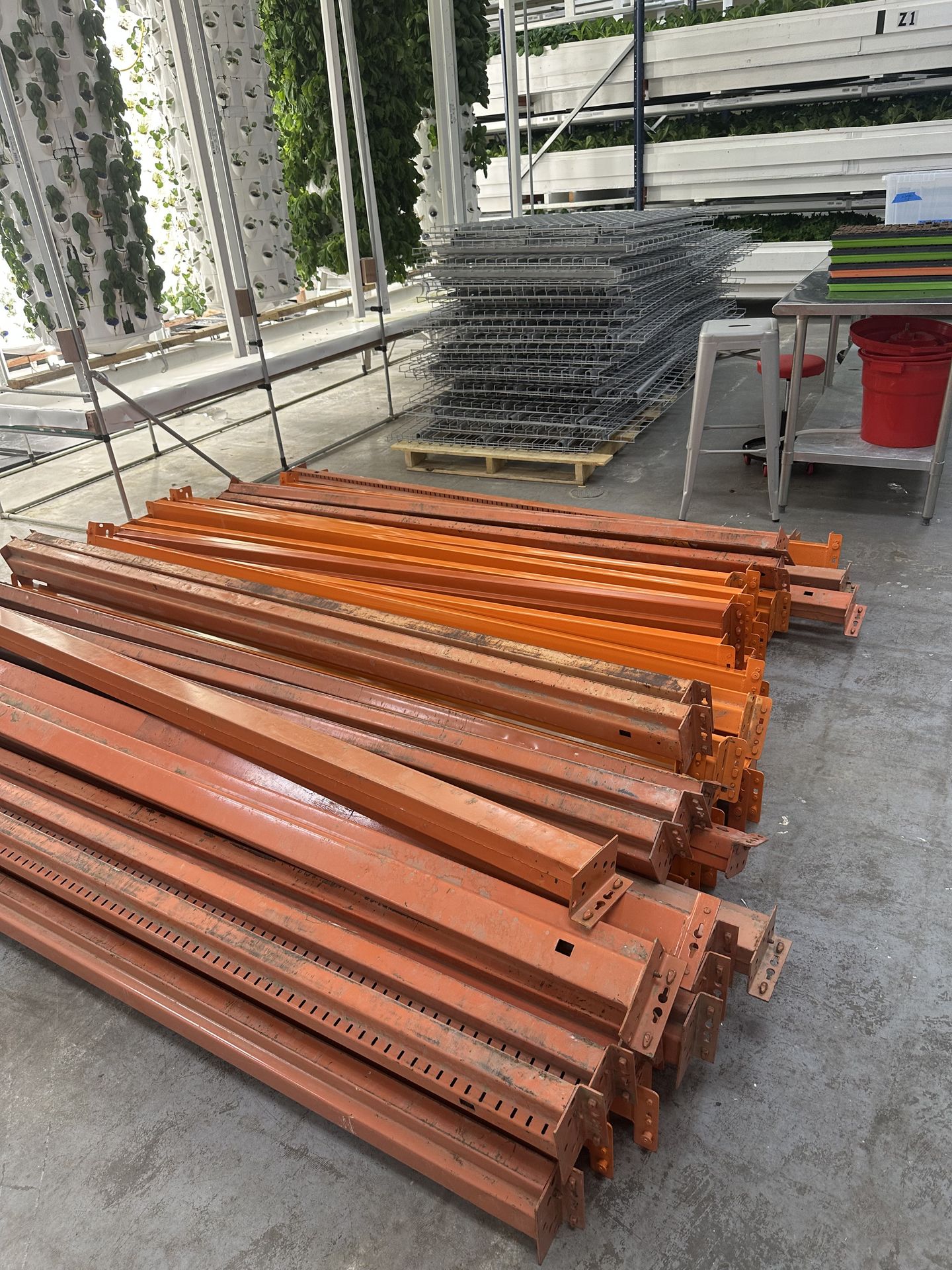 We just received our pallet racks, troughs and lighting so that we can start building. The new growing areas will enable us to expand our production from 2.000 plants per week to 4,000/wk year round. This means we can deliver more than 30 tons of nutritious lettuce, bok choi and spinach to local schools, food banks and senior centers in our region.